Dallas / Fort Worth Area Locations
Available:
Tuesdays 10am-4pm
Online Scheduling Available
Directions:
Next to Gloria's Mexican restaurant, through the double doors and upstairs (2nd floor). Across from Studio Movie Grill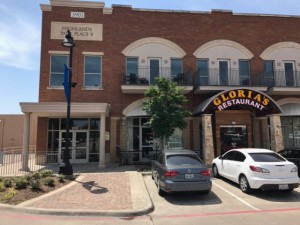 3901 Arlington Highlands Blvd
Suite 200
Arlington, TX 76018
---
Available:
Mon, Wed, Thurs 9-5
Online Scheduling Available
15150 Preston Rd
Suite 150
Dallas, TX 75248
---
Dallas Area Housecalls Only, TX
Housecalls Only
Housecalls Only.
Dallas, Tarrant, Collin, Parker & Ellis Counties
Available:
Daily & Occasional Weekends
---
---
Available:
Every Friday 1-7.
Saturday 8/31 9-6 & Starting in September, Every 3rd Saturday of the month 9-6.
---
Available:
Wednesdays 10am-7pm,
First Saturday of every month 8-5.
---
Rockwall & Rowlett, TX 75032
Serves:
Additional location in Rowlett
Notes:
Ekg within the last year is required. Please bring your results or $35 to have one performed the day of your appt. 24hr cancellation notice required or a $25 fee will apply at your rescheduled visit.
---
Available:
Wednesday 11am-3:30pm Will only be open one Day in September, that is the 11th
Online Scheduling Available
950 E. State Highway 114
Suite 160
Southlake, TX 76092
---